Ensuring the health and well-being of your child is of utmost importance as a parent. One crucial aspect of their overall health is dental care. When searching for a pediatric dentist, it's important to find one that will not only meet the unique dental needs of your child but also provide a comfortable and inviting environment. In this blog post, we'll explore the essential questions you should ask yourself and potential dental providers to ensure that you find the perfect pediatric dentist for your child.
1. What are the qualifications and experience of the pediatric dentist?
It's important to do your research and ensure that the pediatric dentist you're considering is qualified and experienced. Look for a dentist who holds a degree in pediatric dentistry, has experience treating patients within your child's age range, and better, a pediatric dentist certified by the American Board of Pediatric Dentistry (ABPD), a nationally recognized organization that ensures excellence in children's oral health care.
2. Is the dental clinic kid-friendly?
A positive and comfortable environment is important for ensuring a successful dental experience for your child. Consider taking a tour of the dental office to evaluate its kid-friendly features. Look for an inviting waiting area with entertainment options for kids. Observe the dental treatment rooms. Are they welcoming, colorful, and equipped with child-sized tools and equipment? Making sure the environment puts your child at ease will make future dental visits more enjoyable and stress-free.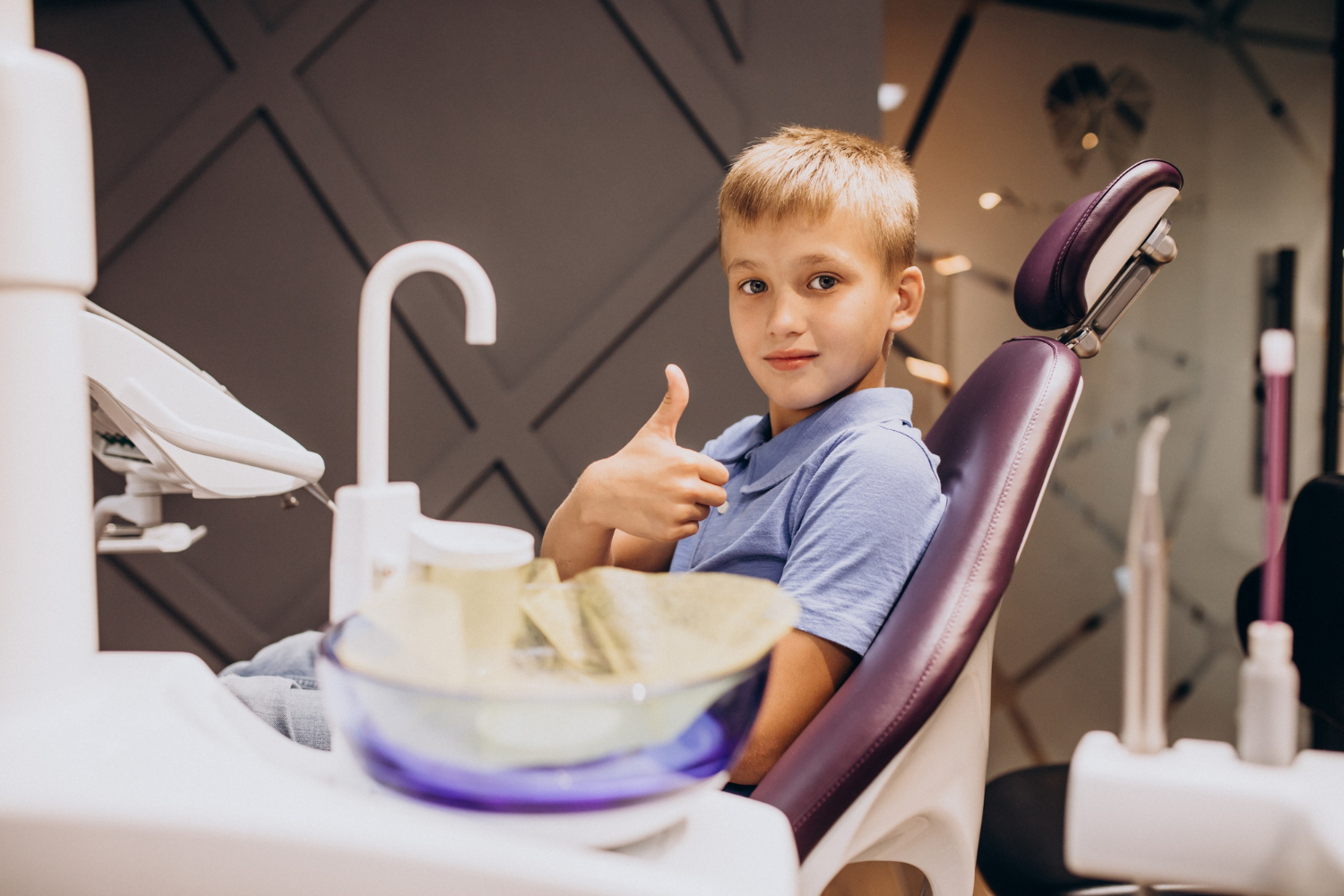 3. How does the dental practice handle dental emergencies?
As a parent, you want to be prepared for any situation involving your child's health including dental emergencies. Ask the dental office about their policies and procedures for handling urgent dental needs. Find out about the availability of after-hours care, as well as what steps they recommend taking in case of a dental emergency. Understanding the practice's approach to emergencies will give you peace of mind and help you keep your child's dental health a top priority.
4. How does the pediatric dentist stay up-to-date with the latest technology and techniques?
Dentistry is an ever-evolving field, and new technologies and techniques are being developed all the time. The pediatric dentist should invest in continuing education and training to stay current with best practices and provide your child with state-of-the-art care. You can inquire about their involvement in professional organizations, attendance of conferences, or partnerships with area dental schools to ensure they are up-to-date.
Final thoughts
Finding the perfect pediatric dentist for your child is an important decision. Be sure to ask the right questions and take time to evaluate your options. That way, you can make an informed decision that puts your child's dental health first.